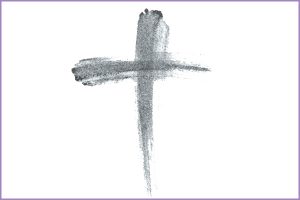 Turn away from sin and be faithful to Christ
Lent leads us towards the cross. As the season begins, we are marked again by the cross with which we were signed at our baptism, a reminder of the death and resurrection of Christ. The ash is made by burning the palm crosses which were blessed on Palm Sunday last year.
Ash Wednesday is on 26 February 2020.
Services on Ash Wednesday: Holy Communion with Imposition of Ashes at 10.00am and 7.45pm