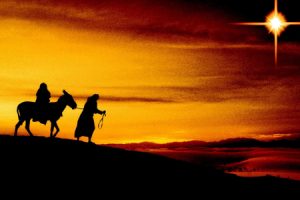 This year, our annual Christmas Experience runs from 9 December until Epiphany (5 January).
In these days when so much focus is given to the commercialisation of Christmas, it is important that we give people a glimpse of the reality of Christmas. Our Christmas Experience is an exhibition of scenes, each showing an important moment of the Christmas story. These depict the Visitation of the Angel Gabriel to Mary, the Shepherds, the three Kings and, of course, the stable and Nativity scene.
There will be thought-provoking information for all and fun activities for the younger visitors.
We will be arranging visits by groups of children from our school and uniformed organisations. We hope adults will also drop into the church and spend some quiet time looking at the displays and reflecting on the first Christmas.
Come and walk through the Christmas story and enjoy the opportunity to discover something more of Christmas for you.
The church is open each day from 9.00am-3.30pm.