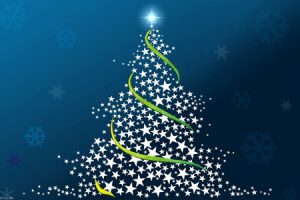 Our Christmas Tree of Prayer is a beautiful and poignant feature of Christmas at St Mary's.
The decorations on this special tree are the stars that shine as lights of hope bearing names of family, friends or situations of which we are thinking at this time.
The tree will be in Church from Friday 20 December until Sunday 5 January 2020. The Church is open during daylight hours for you to visit and dedicate a star. Everyone is invited to do so, not just members of the congregation.
Feel free to spread the word about this lovely tree of prayer and hope.