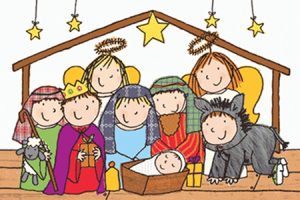 The Crib Service takes place on Christmas Eve at 4.00pm.
Children are encouraged to come dressed as a shepherd, sheep or angel for this simple, child-friendly service.
We tell the Christmas story and sing our favourite carols.
The service ends with all the children gathered at the front of the church to create a Christmas tableau.