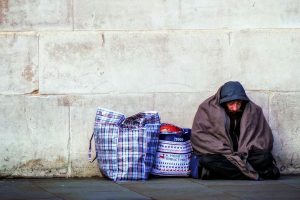 Sunday 26 January 2020 is Homeless Sunday.
On this day, you are invited to bring items for those who find themselves in need of shelter. If you are will not be in church on this day, items may be brought in beforehand.
Items that will be very welcome include:
toothbrushes
toothpaste
shower gel
shampoo/conditioner, soap
deodorant
ladies' sanitary products
shaving soap
nappies (sizes 5&6)
baby wipes

washing up liquid
laundry detergent
bleach
kitchen and bathroom cleaner
floor cleaner
window cleaner
cling film
baking paper
No clothes this year, thank you.
All items donated will be passed on to Watford and Three Rivers Refugee Partnership and the Catholic Worker Farm in West Hyde.