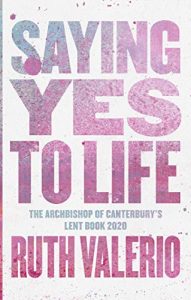 In our groups this year we shall be using the Archbishop's Lent Book – Saying Yes to Life.
The #LiveLent booklets suggesting daily action/reflection will also be available.
The theme for both is caring for God's creation.
Sermons during Lent will link to the themes of the books.
Please sign up to receive a copy of the book/s (£9.99/£1.99 respectively), join a Lent Group and, if possible, host a Group.