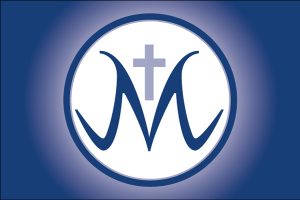 The Annual Meeting of Parishioners, the Annual Parochial Church Meetings and the Annual Meeting of Methodist Members will take place in church on Sunday 11 October 2020 at 11.00am.
The meetings will also be broadcast on Zoom.
Membership rolls
Both the Anglican and Methodist Membership Rolls for St Mary's are reviewed every year. This annual update is an opportunity for anybody not already on the relevant Roll, especially those who have recently come to St Mary's, to show that they want to be an 'official' member.
No commitment is involved involved, but only those whose name is included in the relevant Roll may join the United Church Council, be a Churchwarden/Methodist Steward or vote in the elections for these at the forthcoming Annual Church Meetings on Sunday 11 October.
Please note that as we are a CofE and Methodist Local Ecumenical Partnership, all members may place their name on either or both of the Membership Rolls.
Please complete an Application Form, which can be found at the back of Church and on the church website. Completed forms must be returned via the Church Office by Monday 21 September. However, in these exceptional times with Covid-19, if you are unable to obtain and return a paper form, then please call me on 07801 370084 between 13 and 20 September to provide the requisite information verbally.
John Glidden
Electoral Roll Officer
Will you contribute to your church?
Nominations are sought for representatives for the United Church Council, Deanery Synod and Methodist Circuit Meeting as well as Churchwardens and Methodist Stewards.
Please consider standing and playing an active part in the life of your church. With a full complement on board, the workload is shared . It's a rewarding way of contributing to St Mary's, particularly at these unusual times. It can be good fun too!