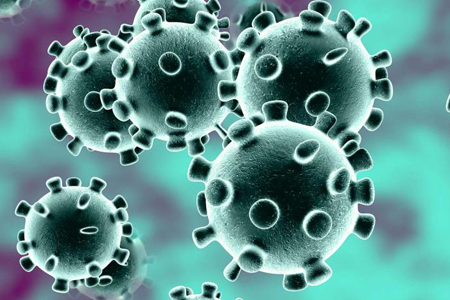 Like every aspect of our lives, the COVID-19 pandemic has affected the way in which we worship at St Mary's.
From the early days of Zoom services, through to a tentative return to church, further lockdowns and ultimately the re-opening up of our lives, we have sought to follow both national guidance and rules as well as those of the Church of England.
We have been ever-mindful of the need to keep people safe and have adapted our practices and traditions in order to minimise the risk of transmission of the virus. As restrictions have eased, we have reviewed what we do and how we do it and, although we are not yet fully 'back to normal', we're getting there.
We respectfully ask all visitors to the church to follow the guidelines in place for the benefit of all.
We encourage you to take a lateral flow test before attending church.
We no longer require you to wear a face covering. However, we fully respect those who wish to continue to wear face coverings so we have reserved the back three pews in the central nave for those who wish to wear face coverings. This ensures they can be seated behind those who are not wearing them.
Both the north and south doors are open for services. Please use the hand sanitiser provided when you come in.
You may sit where you wish. If you want more space around you, please place one of the orange cards at the end of your pew.
We continue to operate a one-way system inside the church during the administration of Holy Communion; the stewards will guide you.
Holy Communion will be administered in both kinds. You may choose to receive only bread or both bread and wine.
Please be considerate of others and respect other people who may be taking a more cautious approach to attending church.
If you're not able to get to church, you can still join in worship at our 10.00am service on Sundays on Zoom. We are also now able to offer Holy Communion in your home. Please call the Church Office if you would like to participate in this ministry.
The church is open for prayer during daylight hours. You are most welcome to pop in.
A prayer for all affected by Coronavirus
Keep us, good Lord, under the shadow of your mercy. Sustain and support the anxious, be with those who care for the sick and lift up all who are brought low; that we may find comfort knowing that nothing can separate us from your love in Christ Jesus our Lord. Amen.