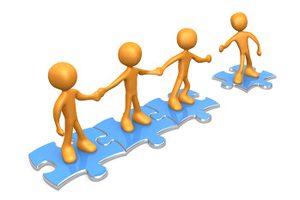 Offering space and activities for those who receive and offer care
From October 2021, we're delighted to be re-starting this initiative to support carers and those for whom they care.
Being a carer can be tiring and isolating. Through regular sessions, we are offering some TLC where those who have caring responsibilities can benefit from time and space for themselves in a supportive setting alongside others in a similar situation.
What is on offer?
Regular sessions with refreshments, conversation, newspapers, magazines, games, jigsaws, a lending library and quiet music. Activities may also include painting, cooking, singing and bingo.
Who is it for?
The sessions are open to anyone who is a carer and also those for whom they care. Everyone is welcome to come along, you don't have to be a member of St Mary's Church.
When are the sessions held?
The second and fourth Mondays of the month from 10.30am-12 noon.  
There is no need to book.
Where are the sessions held?
We'll be getting together in the Cloisters Hall, The Cloisters, Rickmansworth.
How much does it cost?
There is no charge for coming along.
Want further information?
Please call the Church Office (01923 721002) or the Revd Deborah Snowball (01923 772627).