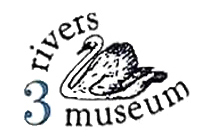 Even though the St Mary's 750 calendar of events has been decimated by the COVID-19 pandemic, we are delighted that the planned exhibition at Three Rivers Museum is now open.
Thanks to the sterling research work of Pat Hamilton, the display features many of the people who are commemorated in St Mary's.
There's an admiral, a renowned rose grower, a brewing family, a young soldier in the Boer War and a supporter of Charles I.
You can find out more about them by visiting the museum in Basing House in Rickmansworth. It's currently only open on Saturdays from 10.00am-3.30pm but you are assured of a warm welcome and a fascinating time.
Thank you to Pat and everyone at Three Rivers Museum for undertaking this project in our special year.