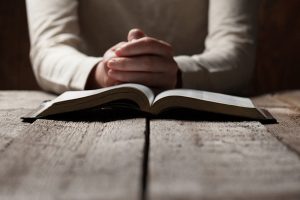 As there will be no services of public worship at St Mary's for a while, here are some pointers for where you might find inspiration in these strange and troubled times.
Knowing others are praying too will be a help to so many of us.
Deborah will be holding a service at 10.00am each Sunday from her home using Zoom and Facebook Live. You will be most welcome to join us.
A prayer for all affected by Coronavirus
Keep us, good Lord, under the shadow of your mercy. Sustain and support the anxious, be with those who care for the sick and lift up all who are brought low; that we may find comfort knowing that nothing can separate us from your love in Christ Jesus our Lord. Amen.
Prayer and worship resources
| | |
| --- | --- |
| | Coronavirus (COVID-19) liturgy and prayer resources |
| | Worship during the coronavirus pandemic |
| | Seven Whole Days – a passage from Scripture, photograph and prayer for each day of the week |
| Time to Pray app | Everything you need for prayer during the day with variations according to the day of the week and the season of the Church's year. |
| Prayer for the Day | Each day the Church of England publishes audio and text of the Prayer for the Day. |
| Hymn for the Day | Each day the Royal School of Church Music will choose a hymn for the day |
| Reflecting on scripture | A gentle way to reflect on scripture |
| Prayer | An article by Paddy Walker-Taylor |
| Service of spiritual communion | A service for use at any time |
| Light a candle | On the Church of England website, you can light a candle in memory of someone you have loved and lost |
| Prayer wall | Add your prayer to this prayer wall on The Methodist Church website |
| Westminster Abbey | Podcasts |
| St Albans Cathedral | Liturgies and reflections |
Other resources