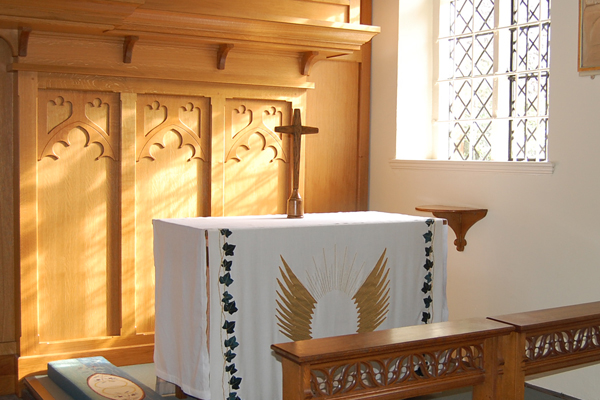 Services have resumed in church. Sunday morning services will be held at 8.00am and 10.00am.
If you wish to attend, please book a place by calling the Church Office by 11.00am on the preceding Thursday.
We'll continue to livestream services on Zoom and Facebook Live too.
The church is open for prayer during the day.
Please note: Everyone must wear a face covering at all times in the church. Don't forget yours!
Sunday 20 June
You can also dial in to Zoom to participate by phone, even if you don't have a camera on your phone or computer. Call one of the following phone numbers (the cost is the same as a local call). You will be prompted for the code and password:
| | | |
| --- | --- | --- |
| 020 3481 5237 | 020 3481 5240 | 020 3051 2874 |

The 10.00am service on Sunday will be on Zoom and Facebook Live.
For security reasons, we are not able to provide a direct link to Zoom services from this website. Please contact the Church Office for details.
You don't need a password for Facebook live; just visit our Facebook page.
A prayer for the present time
Keep watch, O Lord, with those who wake, or watch or weep tonight, and give your angels and saints charge over those who sleep. Tend your sick ones O Lord Christ, rest your weary ones, soothe your suffering ones, pity your afflicted ones, protect your joyous ones, and all for your love's sake. Amen.