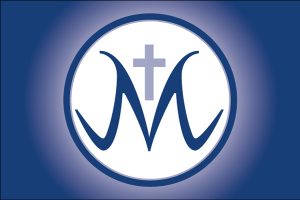 Are you on the Electoral Roll at St Mary's?
If you are not, you can apply by downloading the enrolment form.
This year's revision of the Roll closes on 9 April 2021.
At 7.00pm on Sunday 25 April 2021 we are holding our annual meetings to:
elect Churchwardens
elect members of the Parochial Church Council
elect  representative to Deanery Synod
appoint an Independent Examiner
consider

a report on changes in the roll since the annual parochial church meeting
a report of the proceedings of the parochial church council and the activities of the parish generally
the financial statements of the Council for the year ending on 31 December 2020 immediately preceding the meeting audited or independently examined
a report on the fabric, goods and ornaments of the church or churches of the parish
a report on the proceedings of the Deanery Synod
and other matters of parochial or general Church interest.
The meetings will be held on Zoom. Codes will be available via email. If you do not already receive our regular emails, please contact the Church Office.
Everyone is welcome to attend these meetings. However, in order to vote, you must be on the Electoral Roll of the Parish.
If you are not on the Electoral Roll, you can apply for enrolment by completing the form below. You must do this by 9 April 2021 when the revision of the Roll is closed for this year.
Nominations are sought for churchwardens, members of the Parochial Church Council and a representative to Deanery Synod. Please consider standing and contributing to life and future of your church.
Nomination forms are below.