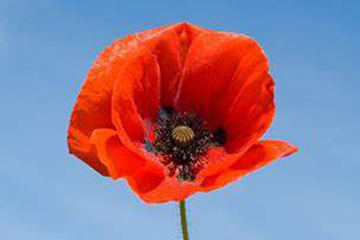 Tuesday 2 November
All Souls Day Service at 10.00am
We remember in prayer those whom we have loved and lost.
Sunday 7 November
Bereavement Service at 2.30pm
We invite those for whom we have conducted funerals in the past years. If you know someone who may appreciate this service, do being them along.
Thursday 11 November
Armistice Day Ceremony at 10.45am
Open to all, we remember by name those who have fallen and who names are recorded on both the war memorial in the churchyard and books of remembrance in church.
Sunday 14 November
Remembrance Sunday Service at 2.30pm
Attended by young and old alike, we gather as a community to remember all who have fallen in conflict.
All Souls' Day
Saturday 2 November
10.00am: A service to remember those we have loved but see no longer. Please write the names of those whom you wish to be remembered on the list at the back of the church.
2.30pm: Service of Thanksgiving and Remembrance of the Departed (Bereavement Service).
Memories – a remembrance concert
Saturday 9 November at 7.30pm in church: Commemorating the 80th anniversary of the outbreak of World War II, including the memories of local people.
Rickmansworth Town Remembrance Sunday Service and Act of Remembrance
Sunday 10 November at 2.30pm
This Service gathers together people across the generations to remember those who have fallen in the fields of conflict in which our nation has been involved.
Having only last year commemorated the conclusion of the First World War – the 'war to end all wars' – this year we mark the 80th Anniversary of the outbreak of the Second World War.
The Town Remembrance Sunday Service is preceded by the Remembrance Sunday Parade which sets off from Our Lady, Help of Christians, the Roman Catholic Church, at 2.00pm. Members of local uniformed organisations will be taking part.
After the service, we will move outside to the War Memorial for the Act of Remembrance and the laying of poppy wreaths.
All are welcome to attend.
Armistice Day Service of Prayer and Remembrance of the Fallen
Monday 11 November at 10.45am
We gather on Armistice Day at the War Memorial for a Service of Prayer and Remembrance.
The names recorded on the Memorial and in the Book of Remembrance in church are read aloud and prayers are offered for them.